Our Latest Beatport Chart, And What Is The French Guy Saying?
Posted on October 25, 2010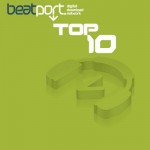 Our latest Beatport chart features some of our current favourite tracks. We hope you don't mind we also put Tonco Tone and MFS in it!
Oh, and does anyone know what the French guy in "Gonzales' I Am Europe" is saying?