Interview With John Roman & Gina Turner
Posted on March 29, 2013
One of our biggest tracks of our sets during the Miami Music Week was the latest Pssst Music release by John Roman & Gina Turner – Dance For Me. While the original version already gathered support from Brodinski and Gesaffelstein, our remix got some plays by Laidback Luke, Junior Sanchez and Nicky Romero.
We sat down with John & Gina and pretended to be some kind of journalists.
Can you introduce yourselves?
Gina: Hi I am Gina Turner!
John:  Hi, I'm John. 24/M/Toronto.
How did this collaboration start?
G: Ok, for me, I heard riton spin some crazy ass track a while back when he was playing in Netherlands at Rauw, I ran over to him and checked his cd sleeve as I needed to know who it was, and low and behold it was John Roman!! I immediately hit him up as I loved his production style…. We corresponded a bit and he eventually ended up remixing a track for Nouveau Yorican, then we played around with the idea of a collab…. we went back and forth for about a year and it didnt come easy! until…. John sent me a Dance for me sketch…. I even did a version where I did the vocals on top of the track! but really we wrestled for a while until we came up with this!
J: Gina was one of the first high-profile DJs to take an interest in my early work, and I've always felt very grateful and connected to her for that. We wanted to collaborate for a while, and bounced many things back and forth before "Dance For Me" emerged as the clear favourite. I think it's a perfect meeting place between our two styles; it's house-y and playful, but also borrows from some techno ideas.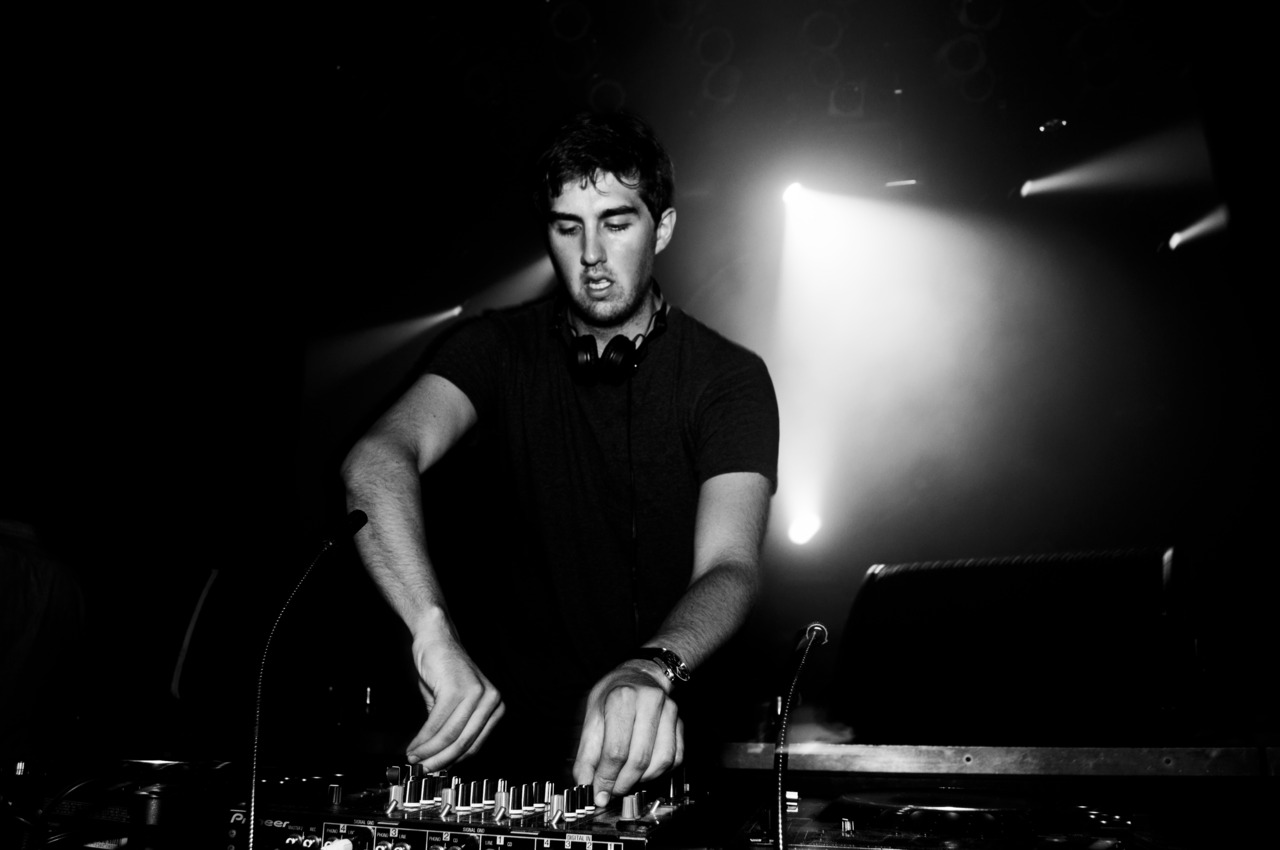 Can you tell us a bit about the production process?
G: We were never in a studio together! because we live in different cities!
we just went back and forth for many emails…
and ping ponged ideas off of each other
J: It was just a lot of sending it back and forth and being overly critical, haha. Besides the vocal the rest of the track is made from only 808 and 909 sounds. Like with "Sala" or "Petrified", I like to use the least amount of elements to make people dance. Often my production process is more subtractive than additive.
Your records always have a strong techy/techno feel to it. Do you see yourself mastering that style, or do you see yourself exploring into other territories as well?
G: Well John is def the master of a specific drum heavy sound…. I dabble more in the latin corner… but somehow we met in the middle.
J: My past work has always favoured a more percussion-heavy approach, and I've worked very hard to constantly improve my groove building and fine tune my drum-mixing. But I think most of all I love working with samples; letting the sample guide the production process. Sometimes it can take the track in every conventional, club-centric productions like "Dance For Me" and other times into something completely different.
Favourite record ever?
G: Wow, mine would have to be End Of it All by John Tejada or Matthew Dear Dog Days or Derrick Carter Where ya at… I CANT CHOOSE ONE!
J: "Blood On The Motorway" by DJ Shadow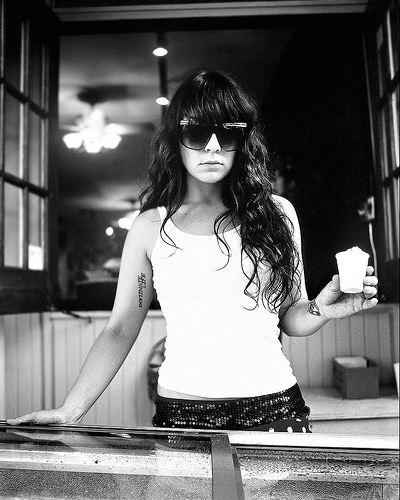 What did you want to be when you were a child?
G: A radio dj!
J: I loved tools when I was really young. Maybe an architect or carpenter.
Who is your hero?
G: My Nana!
J: Kanye.
Both your musical careers have been shaping up nicely so far, what's the next step for you?
G: I am really focusing on my label and working on an album!
J: More original work, more DJing. Trying to introduce all the great underground music that's been made today to as many people as I can. It's really such an amazing time for House & Techno, and I just want to share that.
What's coming up for you? Any releases, mixes, shows, etc. we should know about?
G: Lots of stuff coming on Turn it records my newly formed record label… I also have an EP coming out with Douster soon!
J: The next release is a remix for Tiga & Jori Hulkkonen's "Trust Your Body" on Turbo Recordings. Also, working on a remastered  "Revisions" EP series re-issue.
Any secret production tips?
G: Finish tracks! lol, I have so many half finished things laying around…. but they dont count right?
J: Work constantly.
Anything else you want to share with it us?
J: Listen to the new DJ Kozé album. It's amazing.
John Roman & Gina Turner – Dance For Me is out now on Pssst Music. Buy @ Beatport.